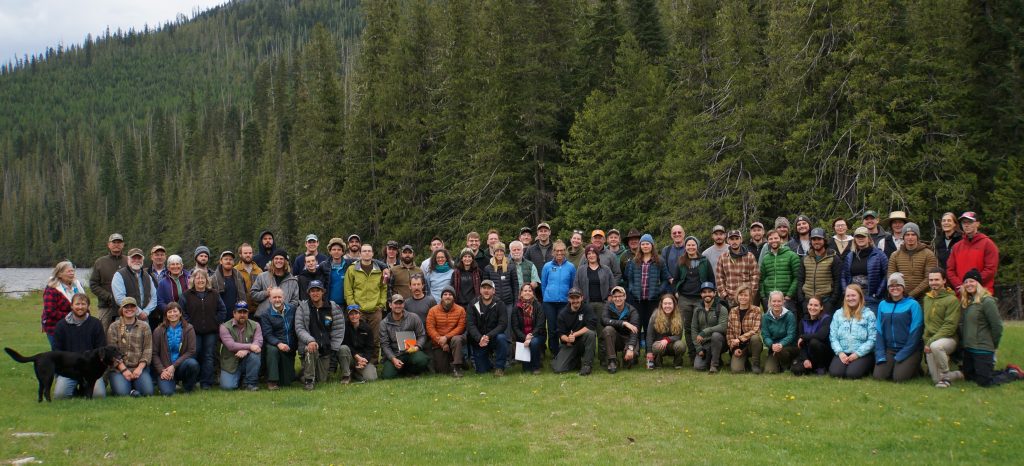 Background:
In 2018 Forest Service staff and partners developed a week long training program with the vision of "providing the highest quality Wilderness training program in the Northern Rockies that will educate, support, and cultivate a community of present and future wilderness and wildland stewards through the cooperation of the Forest Service, partners, and volunteers."
The Northern Rockies Wilderness Skills Institute (NRWSI) is a training partnership between multiple partners that include the Selway-Bitterroot Frank Church Foundation, the Bob Marshall Wilderness Foundation, Society for Wilderness Stewardship, and the United States Forest Service.  The Institute currently features two weeks of training hosted each year.
NRWSI has been put on hold for the last three years but now we are ready to bring practitioners back together again in person in 2023.
Join our Core Team:
This is a great opportunity for an agency employee, partner, or volunteer to be a part of a team that will pull together a nationally recognized training opportunity in the Northern Rockies. We are interested in recruiting 8 – 12 people from the Wilderness, Wild & Scenic Rivers, and Traditional Skills community of practice to serve as core team members and others to serve as extended team members.
Commitment and Benefits:
Core Team Members: Will begin meeting in November/December 2022 to plan and implement the 2023 NRWSI. The time commitment for this group will be one (two hour) meeting a month and various tasks between meetings. When we are closer to hosting the NRWSI this group will meet more frequently. The core team will attend the NRWSI and provide the support and oversight needed to put together this training. Benefits to core team members include the opportunity to determine when, where, and how the 2023 NRWSI will happen. You will also get the chance to work in a collaborative nature with your peers and partners from across the Northern Region.
Extended Team Members: This group will serve as an ad hoc support group for the core team. Roles may include filling in for core team members when needed, helping to connect with subject matter experts, and helping to host or lead a specific topic or session during the NRWSI.
How to apply: Please use this form to express interest – NRWSI 2023 Team Member Application