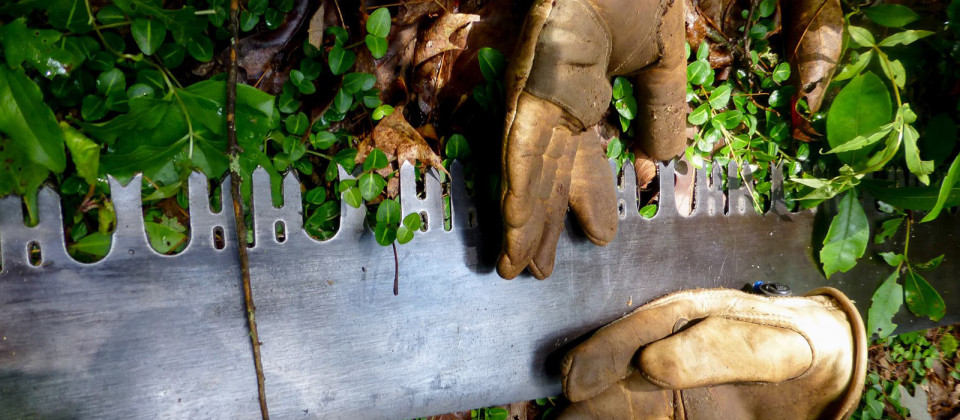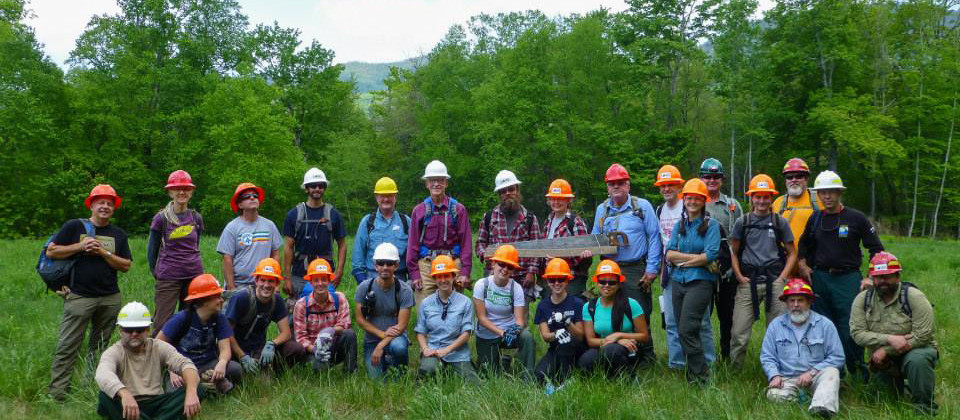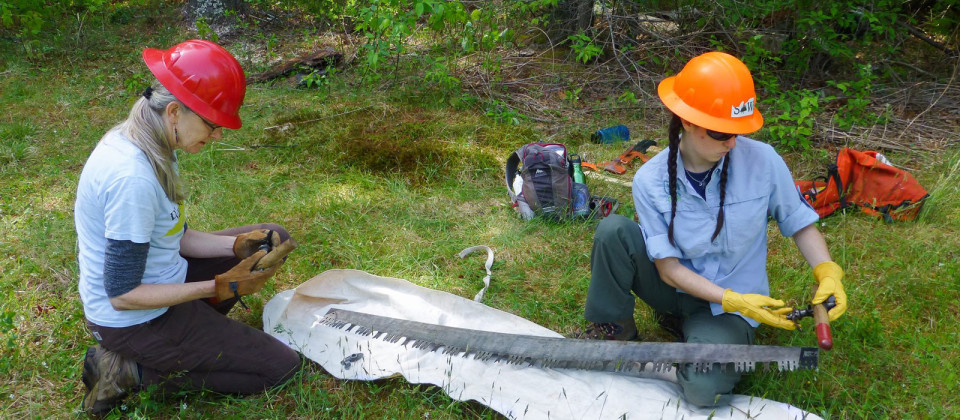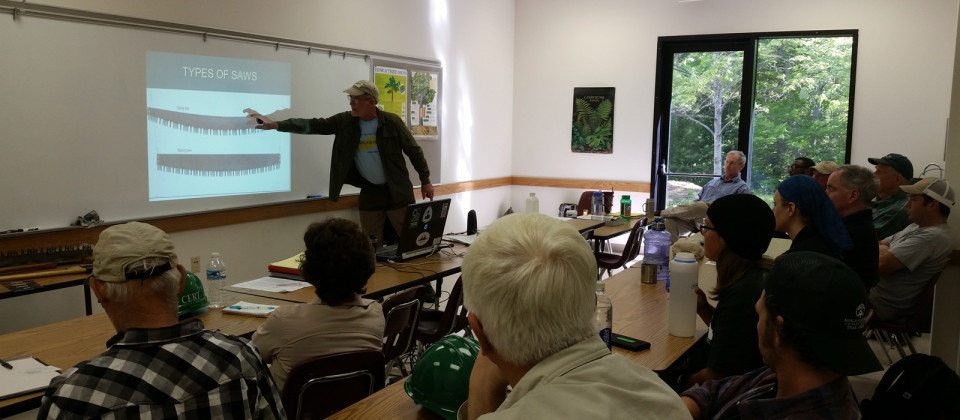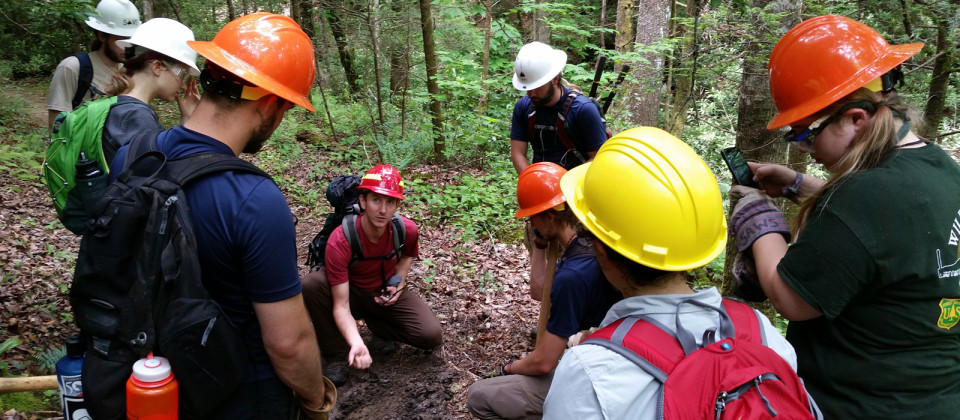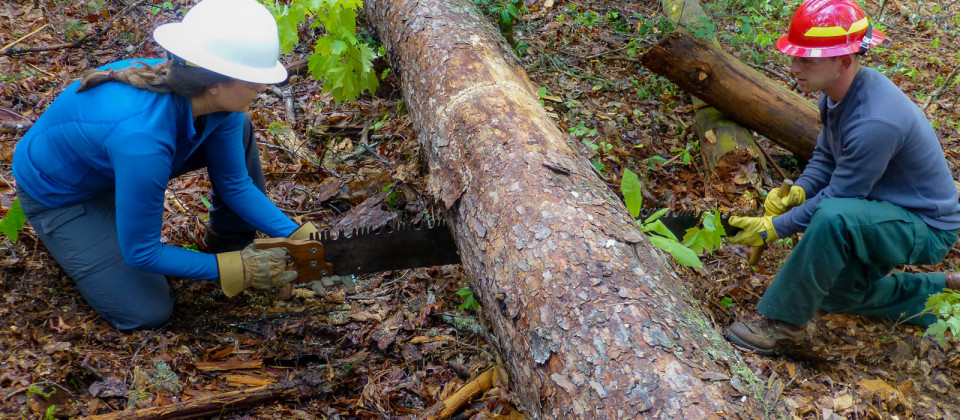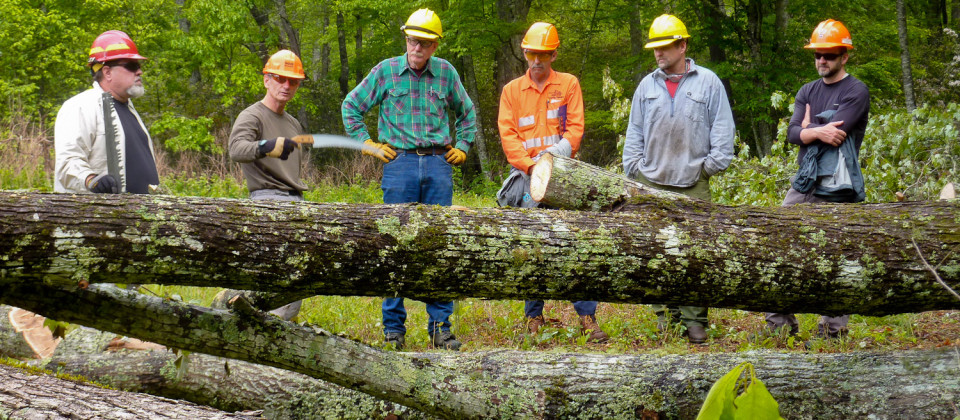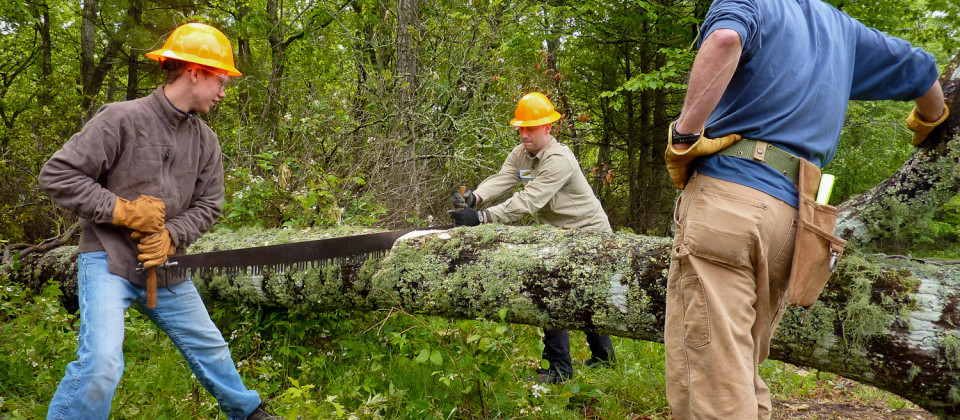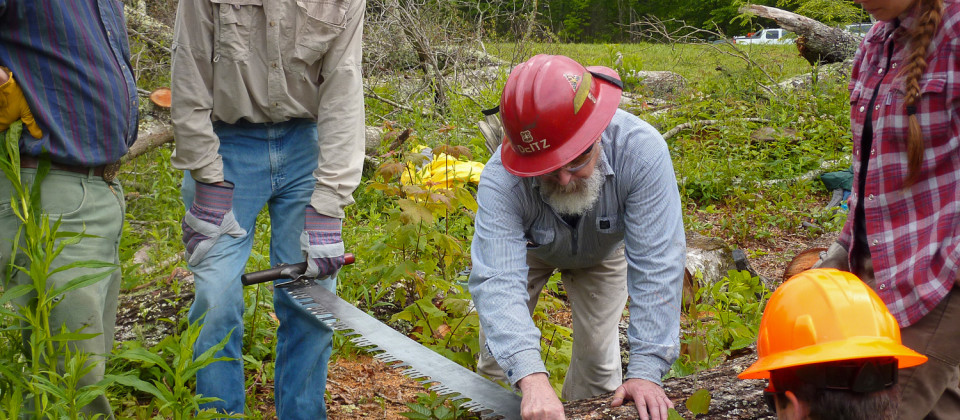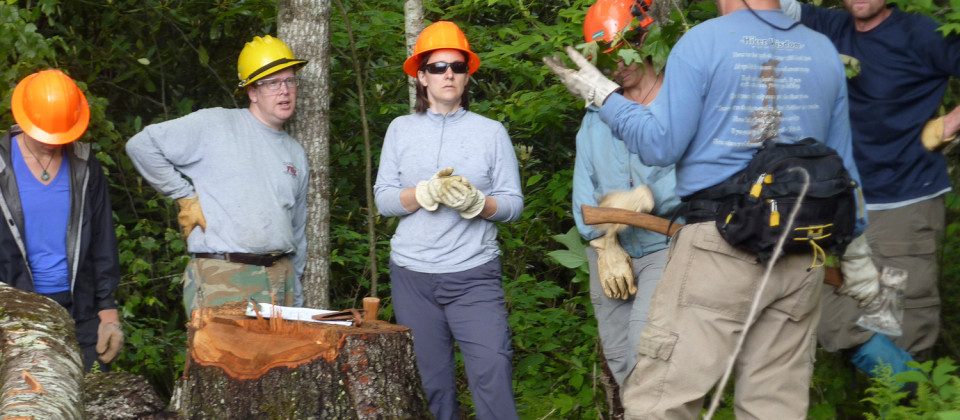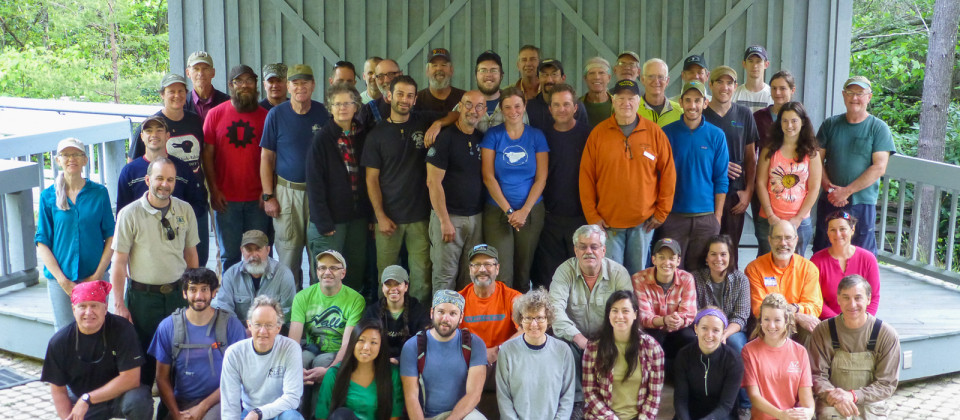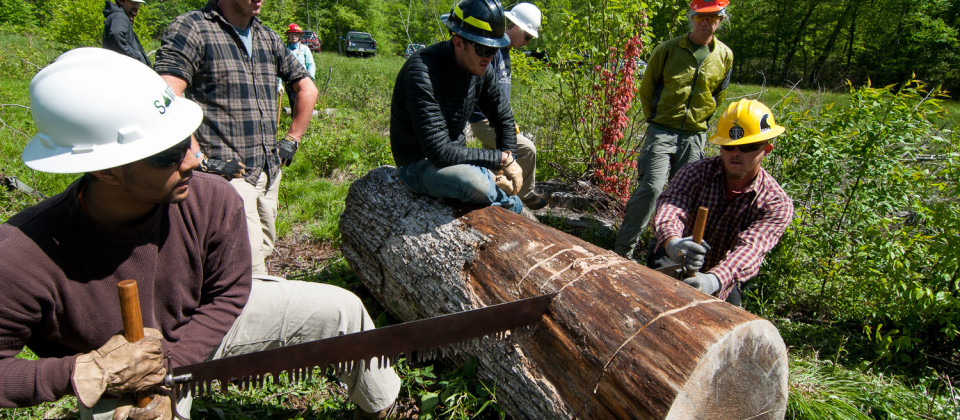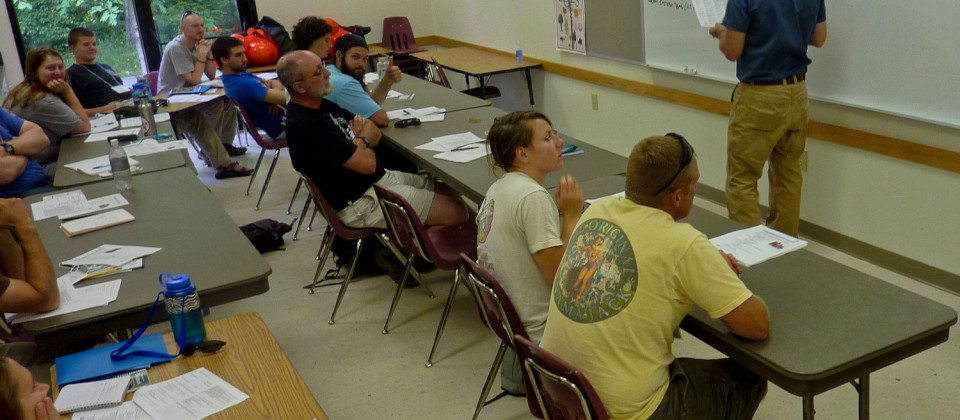 2022
The 12th annual Wilderness Skills Institute!
The Wilderness Skills Institute is a training partnership between the Appalachian Trail Conservancy, the United States Forest Service and Southern Appalachian Wilderness Stewards. Started in 2011, the Institute features two weeks of training hosted each year in the spring at the Cradle of Forestry facility outside of Brevard, North Carolina on the Pisgah Ranger District of the Pisgah National Forest. In 2020, in response to the COVID-19 pandemic, WSI has shifted to a virtual training model, we hosted a series of webinars in 2020 and 2021, available at SAWS Youtube page, and we cohosted the National WSI in 2021 with partners from around the country. The National WSI recently received the Chief's Honor award in the Apply Knowledge Globally category. Read more about the award here and access the all the wonderful National WSI sessions here. In 2022,  we are planning to be back in person at the Cradle of Forestry May 23-27 and May 31-June 3. Course descriptions are up now and applications are live, so please apply by the beginning of March. We are limiting total participation (students + instructors) to 50 people each week to ensure the safest training possibly. Apply today!
Wilderness work requires a special scope of skills.  This program is designed to provide volunteers, agency and partnership staff and others opportunities for growth within these unique skill sets. Each year, courses are selected to provide skills training for all levels of experience, from those new to stewardship to those who have been stewarding wilderness for decades.  Training through the Institute is provided for free to accepted students, and free camping is available on site for those wishing to take advantage of the facilities.  The Institute an excellent opportunity for connecting with Wilderness stewards across the region both inside and outside of the classroom.